New mythical Pokémon to be revealed on Pokémon Day 2020
Pokémon Sword & Shield — 31 January, 2020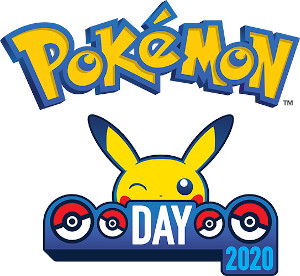 The Japanese Pokémon website has announced various events will be taking place on February 27th, 2020 - aka Pokémon Day:
A special Max Raid Battle will be held in Pokémon Sword & Shield.
In-game events are planned for Pokémon GO.
There will be a new announcement for the mobile game Pokémon Masters.
A new mythical Pokémon will be revealed for Pokémon Sword & Shield, which will also appear in the next Pokémon movie Coco. It's unknown whether it will require the upcoming Expansion Pass for SWSH.
Pokémon Day is celebrated on the anniversary of the original release of Pokémon Red & Green in Japan - February 27th. This year Pokémon will be 24 years old!
---
Follow @pokemondb on Twitter
Recent news
RSS news feed

Check out our friends at PokéJungle for merchandise news, rumors and more!