Pokémon Yellow
Pokémon Yellow is a remake of the successful Pokémon Red & Blue, with a slightly closer focus on the anime.
Details
| | |
| --- | --- |
| Platform | Game Boy |
| Director | Satoshi Tajiri |
Release dates
| | |
| --- | --- |
| Japan | 12th September 1998 |
| America | 1st October 1999 |
| Europe | 16th June 2000 |
| Australia | 3rd September 1999 |
Gameplay changes
Pokémon Yellow largely follows the same plot and adventure as its predecessors, Pokémon Red & Blue. You battle to make your Pokémon stronger and progress through eight gyms, foil Team Rocket's evil plans, and defeat the Elite Four.
The biggest difference is your starting Pokémon. The game is known as a Special Pikachu Edition as you receive Pikachu as your starter instead of Bulbasaur, Charmander or Squirtle. Your rival starts with Eevee.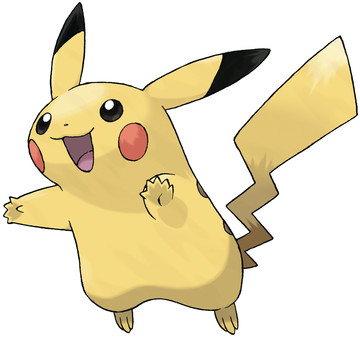 The starter Pikachu follows you around outside its Pokéball, a feature that was not used again until HeartGold/SoulSilver many years later. The starter Pikachu cannot evolve into Raichu. To obtain a Raichu, a Pikachu from another game must be traded in.
You can receive all three of the original starters later in the game from certain characters: Bulbasaur is obtained from Cerulean City if your Pikachu's friendship is high enough; Charmander is obtained from the north of Route 24; Squirtle is obtained in Vermillion City after beating the city's gym.
Unobtainable Pokémon
Several Pokémon are not available during the course of the game, though they are available from either or both of Yellow's predessors, Red & Blue, as noted below.