Pokémon Day celebrations revealed
General News — 05 February, 2020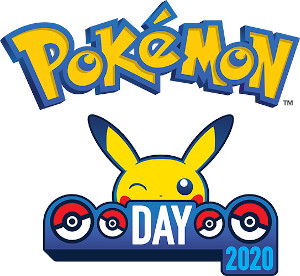 The Pokémon Company today announced several celebrations that will be taking place on Pokémon Day - February 27th. We reported on some of these last week but more details have now been released as well as new features!
First up is a Pokémon of the Year poll. This is in collaboration with Google - searching pokemon vote brings up a banner with several categories, and a vote can be cast in each of the categories. It starts today and the categories are the different regions from the Pokémon games. The voting lasts until February 14th and the winner will be announced on the 27th.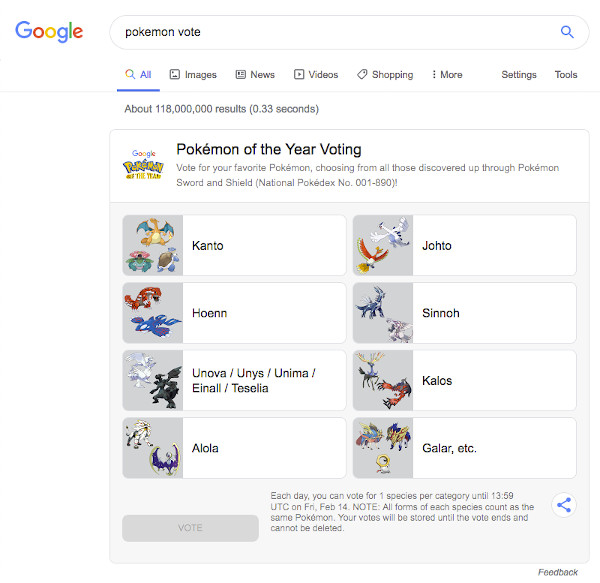 They further confirmed the reveal of a new Mythical Pokémon on Pokémon Day, and also officially revealed Gigantamax Toxtricity in Pokémon Sword & Shield.
---
Events were also announced for Pokémon GO. From February 25th to March 2nd:
Armored Mewtwo will appear in 5* raids, to celebrate the movie Pokémon: Mewtwo Strikes Back—Evolution appearing on Netflix. It will have the charge move Psystrike.
There will be increased spawns of certain Pokémon from the film.
Clones of Venusaur, Charizard, and Blastoise will appear in 4* raids.
Clone Pikachu may photobomb AR Snapshot.
Pikachu & Eevee wearing party hats will appear in the wild.
Bulbasaur, Charmander, and Squirtle with party hats may hatch from 7km eggs.
Players will be able to complete two Special Trades rather than one.
Special Raid Day on March 1st from 2-5pm local time, featuring Nidorino and Gengar wearing party hats. Five free Raid Passes can be obtained during the event.
Official artwork of Gigantamax Toxtricity: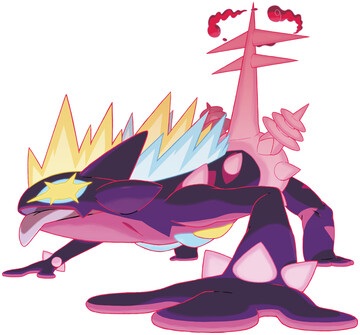 Gigantamax Toxtricity
Follow @pokemondb on Twitter
Recent news
RSS news feed

Check out our friends at PokéJungle for merchandise news, rumors and more!