New games announced: Pokémon Scarlet and Pokémon Violet!
Pokémon Scarlet & Violet — 27 February, 2022
The latest Pokémon Presents has just finished airing, and announced brand new Pokémon games, titled Pokémon Scarlet and Pokémon Violet.

The footage showed a new region, filled with Pokemon like recent games Sword/Shield/Legends: Arceus. At the end, the three starter Pokémon are shown. Their names were later officially announced as: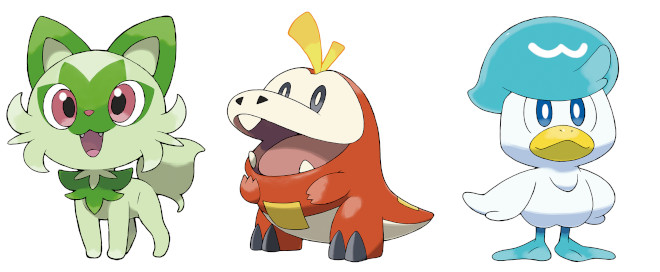 The Scarlet/Violet starter Pokemon - Sprigatito, Fuecoco, Quaxly
---
Here is the official trailer for Scarlet/Violet:
Follow @pokemondb on Twitter
Recent news
RSS news feed

Check out our friends at PokéJungle for merchandise news, rumors and more!